Permanent Monitoring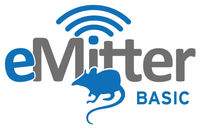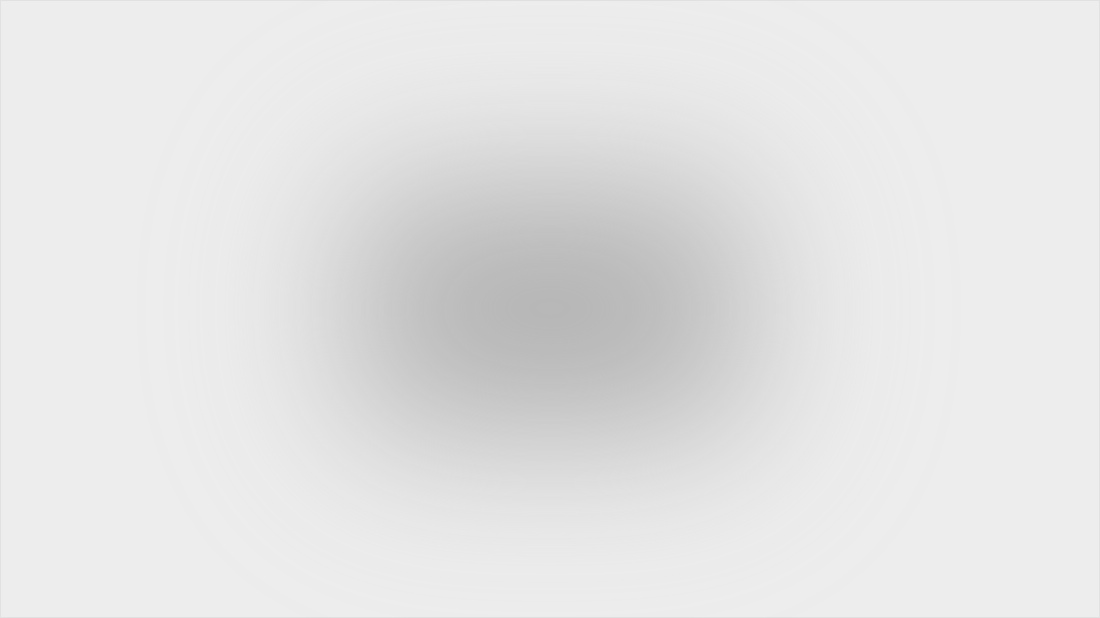 How does it work?
eMitter saves you the daily manual checking of all traps used, which is required by animal welfare law.
Instead, the bait stations are connected to the server via radio. The trap in combination with the eMitter controller makes a permanent monitoring possible.
As soon as a pest enters the trap, the responsible person is informed via e-mail or SMS. They can now directly head for the triggered trap and free the animal.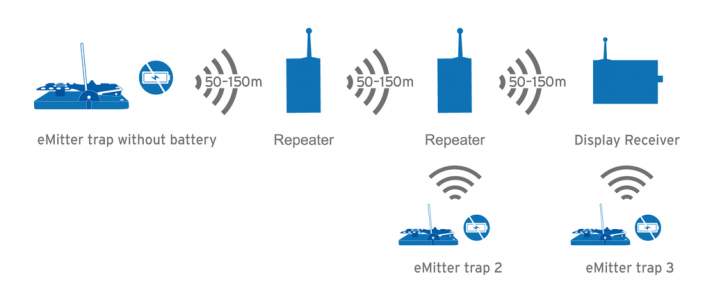 Around-the-clock-control for snap traps
Permanent Monitoring could not be easier.
Our aim is to keep things simple. A product can only thrive to be a perfect solution if it is easy to use, especially in professional pest control.
Choose from a variety of different traps and stations (all to be found on our website with pictures and videos). We develop technology for stations that proved to be successful and not the other way around, because we want you to have an effective tool and not just a neat working technology that doesn't catch any rodents.
You need three things: Transmitters, Repeater, Controller
Our Controller can save up to 99 transmitters/stations. For long distances just plug in an additional repeater or even up to 2 repeaters so the signal can hop straight to the controller. With eMitter BASIC you can cover very large sites, but it is also proved to work perfectly in supermarkets, offices or warehouses, even private homes.
Our eMitter Transmitters are powered by EnOcean technology, which is world-leading in home-automation and sends a secure signal that is not interfering with WIFI or any other solution.
Laws, regulations and standards force professional companies to control snap traps at least daily. Save yourself from time-consuming controls and visits.
Do it the eMitter way!
How it works
Up to 99 traps
World-leading EnOcean technology
Simple installation
Choose your favorite station
Notification straight to the display
Easily extendable with up to 2 levels of repeaters
Basic Display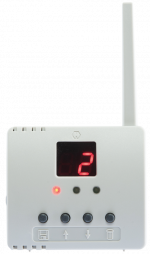 Your basic solution for Pest Management. Permanent Monitoring is this easy!
The display basic controller shows your all trap alerts at all times on one small display.
Up to 99 traps can be added easily and fast.
Normally the light glows green, but if there is a catch immediately the red light shines bright and a red number appears on the display. This number shows you which station/control point has an infestation. When you catch many rodents in different traps at the same time, the numbers will appear one after the other.
One sight on your site-plan and you know where trap "2" is to be found. 2 minutes later the rodent is depolluted and the trap is active again. Then your basic display controller glows green again and the Permanent Monitoring safety shield for your company is active again.
The basic controller comes with the basic-booklet, which offers you the following possibilities:
Manual for the display
How to work with eMitter SWOPBOX
How to work with eMitter Speed-Break
Documentation (rat or mouse, date & time, control point, comment)
Site map
Hardware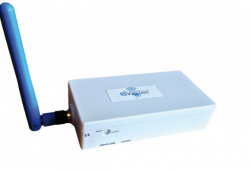 Repeater Signal amplifier
If your eMitter signal strength measuring tells you the signal is low, because of the long distance between control point and controller, simply use a repeater: plug it in and it works.
No registration or complicated installation. Compatible with eMitter basic controller and eMitter comfort controller.
Basic documentation The whole user manual
Documentation
A look in the manual
BASIC Manual and Documentation: This is far more than a manual. It is your helping hand to draw a site plan, document any catch and also review and instruct your team and clients how to use eMitter BASIC. Download below to find out more.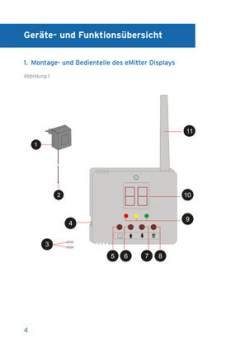 Fits in all stations - be flexible and do it the eMitter way!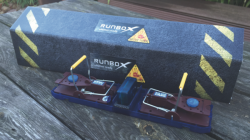 Perfect solution for acute house mouse infestations in a solid and foldable cardboard cover.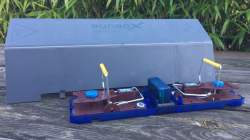 The most professional approach against house mouse for IFS, AIB, BRC etc. with practical folding solution for easy transportation.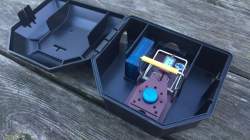 Classic Dome Box solution with higher lid for solid monitoring, made for eMitter.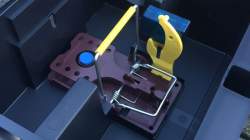 Ultra strong and robust traps for mice and rats, especially engineered for use with eMitter products with a clever adapter.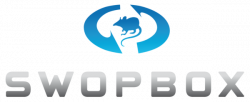 Especially made for highest standards like AIB and all wet and high-hygiene areas the safest monitoring in any production site.
SPEED BREAK
The Speed-Break uses the natural routes of the rodents: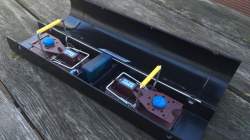 Due to its open design it presents no obstacle to the rodent –it runs right through it and is killed instantly. Which is especially suitable with regards to bait shyness and preference of the primary source of food of rodents.