Permanent Monitoring with eMitter Beep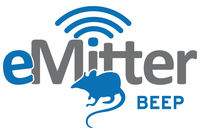 How does it work?
eMitter BEEP sends 3 acoustic signals every 30 seconds
Perfectly suitable for supermarkets, small and mid-sized end-clients
Special frequency will be heard over long distances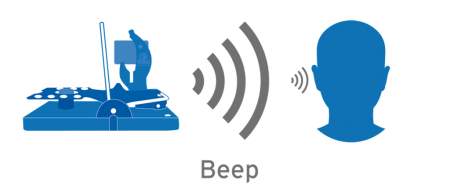 Permanent Monitoring could not be easier
No false alerts
Battery life span of up to 3 years (changeable battery)
Only one button for activation / deactivation
Use eMitter BEEP for call-outs, jobs, warehouses, offices, private clients and many more
Save yourself from annoying and time-consuming controls without a result
Acoustic alerts guarantee easy recovery of trap
Catch rodents in difficult areas like suspended ceilings or floors
Superb solution, compliant with animal protection laws
Low-cost first approach into permanent monitoring
high quality, Made in Germany
Worldwide patented technology, CE approved
Around-the-clock-control for snap traps with the Beep
User Manual
Fits in all stations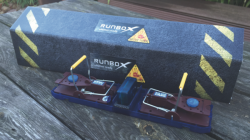 Perfect solution for acute house mouse infestations in a solid and foldable cardboard cover.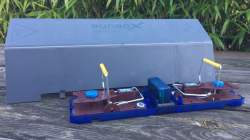 The most professional approach against house mouse for IFS, AIB, BRC etc. with practical folding solution for easy transportation.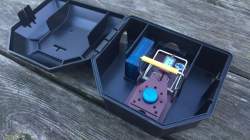 Classic Dome Box solution with higher lid for solid monitoring, made for eMitter.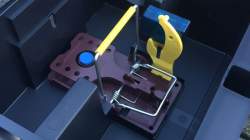 Ultra strong and robust traps for mice and rats, especially engineered for use with eMitter products with a clever adapter.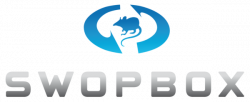 Especially made for highest standards like AIB and all wet and high-hygiene areas the safest monitoring in any production site.
SPEED BREAK
The Speed-Break uses the natural routes of the rodents: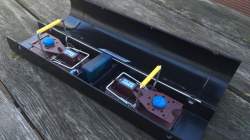 Due to its open design it presents no obstacle to the rodent –it runs right through it and is killed instantly. Which is especially suitable with regards to bait shyness and preference of the primary source of food of rodents.