Permanent Monitoring with eMitter Pro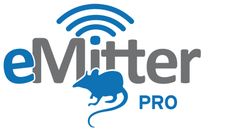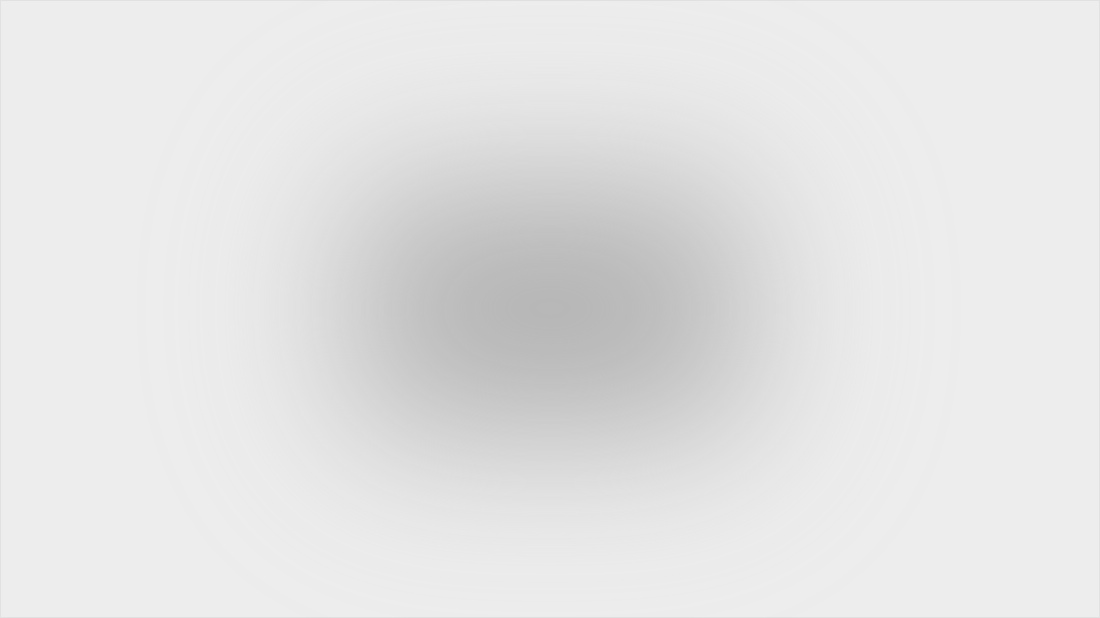 How does it work?
Trap alerts via Email and eMitter App
The eMitter-App enables a quick installation even of numerous traps. The traps are assigned to the customer by scanning the bar code on the transmitter. This takes place on site – a prior configuration is not required. The alarm notification are not transmitted to the display with the eMitter PRO but go directly to eMitter-Security Server. From here alarm notifications are shown in the App and e-mails/sms are sent to any number of people. Of course, the users also receives further analysis like infestation statistics and trends regarding the infestation notification.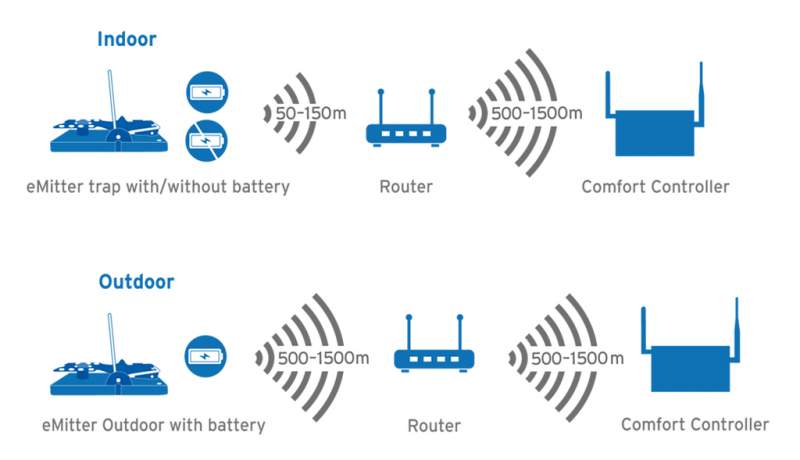 Around-the-clock-control for snap traps
Training by qualified staff
Complete Online-Documentation in the Data Base
Notification via sms or e-mail
Easily extendable
Fully automatic process
Webbased operation and information
Apps for Android and iPhone
Easy identification by Barcode / QR-Code
Router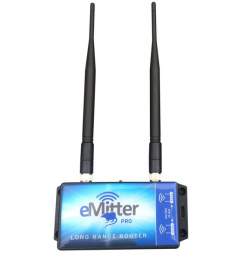 The router is necessary if the transmission is complicated because of structural conditions or long distances.
If your eMitter signal strength measuring tells you the signal is low, because of the long distance between control point and controller, simply use a repeater: plug it in and it works.
No registration or complicated installation.
Compatible with eMitter basic controller and eMitter comfort controller.
Mobile App
For Android, iPhone and iPad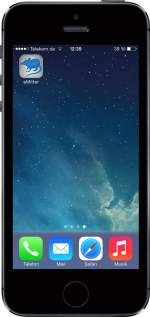 Integration of the traps and controllers by simply scanning the QR-Code
Infestation notifications of all customers at a glance
Resetting the infestation
notification via App by the pest controller or the customer
On- and offline operation
No need for expensive and unhandy pocket PCs
Integration of pictures is possible
GPS connection is possible
eMitter Videos, Manuals, interviews & more
Download eMitter App now


Controller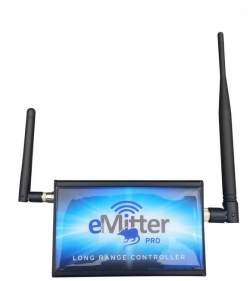 eMitter comfort controller: first class pest management for your company.
The eMitter comfort controller will exceed your wishes and it will elate you as it does so already with renowned and high-certified end-customers all over the world.
The EnOcean radio signal of the permanent monitoring units is received through the comfort controllers antenna. After it is processed inside it will be sent via GSM to whatever email or sms recipients that you desire.
The alert is sent to: several email addresses, SMS, eMitter app, eMitter online LogIn, PestSoft, Biotec-Monitoring-System or many other monitoring and documentation systems.
-easy and fast installation
-remote monitoring (service provider, power source, temperature, signal strength etc.)
-it always aims for the best GSM network it can find at the location where it is placed-guaranteed the safest data transfer possible
App Screen

The eMitter app is available in english, german, french, spanish, italian, portuguese, hebrew and hindi.
Browse in your individual client list, which leads you to further steps within the installation and management of eMitter permanent monitoring.
Broad Pest Management, on-site and as easy as possible.
All information about the infestation are to be found directly at the bait station:
"When did controlpoint 227.1 in the warehouse of client XY send its last alert?"
Just scan the QR-Code of the respective control point and the eMitter app will show you the exact date and time.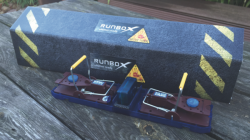 Perfect solution for acute house mouse infestations in a solid and foldable cardboard cover.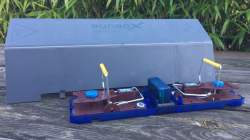 The most professional approach against house mouse for IFS, AIB, BRC etc. with practical folding solution for easy transportation.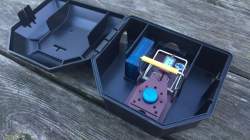 Classic Dome Box solution with higher lid for solid monitoring, made for eMitter.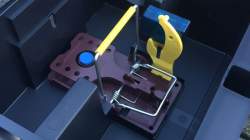 Ultra strong and robust traps for mice and rats, especially engineered for use with eMitter products with a clever adapter.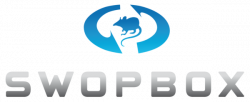 Especially made for highest standards like AIB and all wet and high-hygiene areas the safest monitoring in any production site.
SPEED BREAK
The Speed-Break uses the natural routes of the rodents: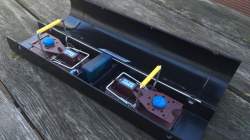 Due to its open design it presents no obstacle to the rodent –it runs right through it and is killed instantly. Which is especially suitable with regards to bait shyness and preference of the primary source of food of rodents.