Possum Kill Trap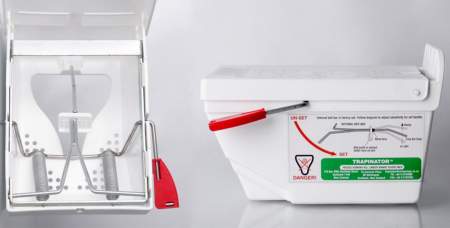 The Trapinator
This revolutionary trap is effective and easy to use. With its one movement set arm and easy baiting system, it is user friendly for experts and community groups.
Purchase one now and do your part in preserving the natural forest.
After two years of working with experts within the Department of Conservation New Zealand, observing pest behavior and testing, the Trapinator was released for public use. The brief was to make the trap better than anything on the market, light, durable, portable, effective, and easy to use.
Now that this has been achieved, Trapinator is doing its part everyday in the reduction of introduced species such as possums, feral cats, and similar sized pests.
This product was designed to eliminate predators and return the surrounding bush to its natural state.
Buy Now