Biosecurity New Zealand approve new non-toxic heating method for treating invasive termites.
Non-native termites and other wood-boring insects are occasionally found on recreational vessels on arrival from overseas. Until now, they have been treated by 'gassing the vessel' with a fumigant such as methyl bromide to kill the insects.
Biosecurity New Zealand (BNZ) has successfully trialled a new method of heat-treating invasive termites on an imported yacht. Biosecurity New Zealand's director of readiness and response has said the recent successful use of 'heat treatment' is a significant achievement and represents a milestone in the use of non-fumigant solutions to treat pests.
Also "In this case, being able to treat a vessel at berth was quick and convenient. It also supports BNZ's drive to use environmentally sustainable treatment options and reduce the use of chemicals and fumigants where possible."
The yacht in this case was found to have an infestation of the West Indian drywood termite, Cryptotermes brevis, which meant treatment was required to prevent this invasive pest from escaping and establishing in local environs.
Internationally, Cryptotermes brevis is regarded as one of the most damaging drywood termites. It feeds on dry wood and poses a significant threat to untreated timber-framed homes and items made of timber.
BNZ says the new treatment involves circulating air throughout the sealed vessel at a constant high temperature for a minimum of 5 hours with close monitoring.
"Subsequent testing confirmed the treatment killed all termites present. Post treatment sample analysis by Biosecurity New Zealand's Plant Health and Environment Laboratory has confirmed the effectiveness of the treatment.
BNZ will be exploring other uses for this method across New Zealand's biosecurity system as this treatment is shown to be effective against a range of parasitic and insect pests including bed bugs. An added bonus of the heat treatment is its ability to sanitise and freshen the treated environment, and there is no stand-down time to re-enter and re-use the treated space.
Don't let the Bed Bugs bite...
From Country Life, 9:07 pm on 15 October 2021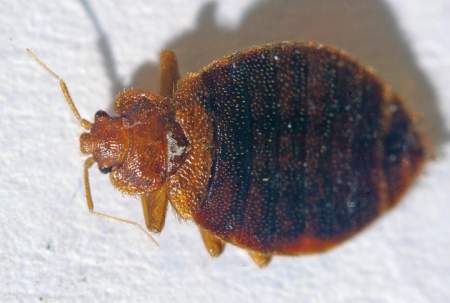 Bed Bug Photo: Flickr Tom Spinker
"You find them everywhere, it can be a hotel, on a boat, in a car in a campervan. We have seen beds which are covered, you can scrape them with a scraper into a pot," Heiko tells Country Life.
Listen to the story duration9′ :22″ Add to playlist
Listen to the story
Heiko's first brush with bed bugs came when an infestation was found in an up-market eco-lodge he was running.
He had invited a friend to stay on her honeymoon, she was bitten by bed bugs and had to cancel a Fiji holiday because of it.
"It was a disaster," says Heiko.
So he rang pest control companies for help treating the infestation. Only chemical treatments were on offer.
"I said 'we can't do that, we are an eco-lodge we need something alternative'."
So he started investigating, spotted an opportunity and changed his career.
Now Heiko and other 'bed bug gurus' from around the world get together when they can to talk about the latest in bed bug control.
Heiko uses heating and freezing to eradicate bed bugs all over New Zealand. His methods are now used around the world.
Heating a room to 55 degrees will kill the insects.
He says if bed bugs are spotted early, treatment is not always necessary. Frequent and thorough vacuuming helps.
Heiko says people are embarrassed when they find they have bed bugs.
"No, it's not embarrassing. If it's in Fiji on your holiday, Australia on your trip, if it's in the Coromandel on your holiday...you can pick it up anywhere."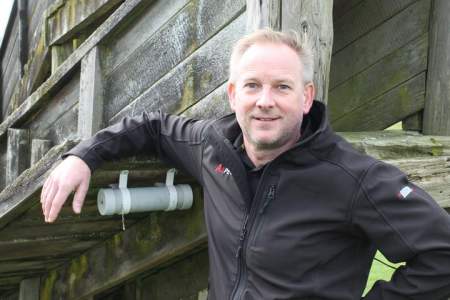 Photo: RNZ/Carol Stiles