Thermo Bug
Non-Toxic Heat Treatment Solutions


"H" = "SIMPLY HEAT" HEAT TREATMENT
WHY AND WHEN WE RECOMMEND TREATING WITH THERMO BUG
This is the most successful treatment method within our Bed Bugs & Co method line, and the only one that guarantees a 100% success rate. It is a very labour intensive method for our technicians and requires support of tenants, owners, and building managers.
Heat treatments are quiet and healthy. They can take up to 24 hours, subject to infestation rate and size of room. The average treatment time is about 14 hours.
Access to a 3-phase power supply plug or generator, and deactivation of the sprinkler system (if any) is required, and may add to the costs.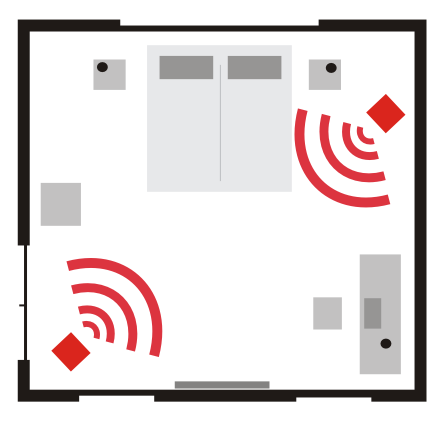 We recommend heat treatments in cases of heavy infestations and where other treatments have failed. Use of insecticides can cause bugs to spread. In fact, the use of flea bombs and other chemicals is often the reason why heat treatments become the only way to reach all bugs. An added bonus is that the heat destroys any toxic residues left behind by toxic treatments.
Heat treatments are also used in situations where infestations are so big that you cannot treat with any other method. Beds, furniture, and box springs should never be treated with any type of chemical, as they can be harmful to humans if they come in contact with them. Even dusts can cause allergic reactions in those who are susceptible.
All heat treatments with "Simply Heat" Thermo Bug include a full prevention treatment as stated above. Every Thermo Bug treatment includes educational material for the tenant and support via our hotline.
Time: Average of 14 hours per room. Potentially up to 24 hours subject to infestation and room size.
Thermo Bug employs temperatures around 55°C to kill insects. A special heat pump uses circulating hot air to raise the temperature of the entire room, including every crack and crevice – there is nowhere an insect can hide.
There are no insecticides and there is no residue build-up, so no risk of toxic or allergic reactions.
In addition to bed bugs, the system is ideal for eliminating stored product pests such as grain beetles, flour moths and cockroaches. The method is perfect for hotels, apartments, restaurants, hospitals, food processing plants, food courts and the organic industry. Treated rooms can be reoccupied as soon as the temperature has fallen to normal once more.
Deadly in the fight against Bed Bugs & Co.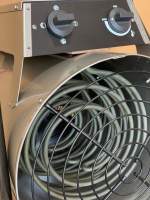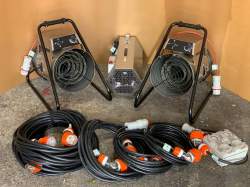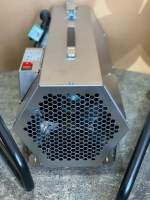 100% KILL RATE WITH NO TOXIC CHEMICALS OR FUMES INVOLVED!
What "Simply Heat" can do:
Heat Treatment in a Bed Room, Warehouse, Storage Room kills bed bugs and other insects in one treatment
100% effective, no development of resistance
Eliminates all life stages including eggs and larvae
No pesticides in sensitive areas, no residue build up, odours or fumes
Intense heat penetrates into small cracks and crevices
Steady but gentle heating up and cooling down periods
No need to remove electronic devices, furniture, mattresses, fabrics, etc
Discreet method – safe, quiet and easy to operate
Very little downtime – the room is available straight after treatment
Your business can continue to operate and your revenue won't be affected
D2K - Diatomaceous Earth applied after treatment provides non-toxic residual protection
Excellent for heavily infested locations
ALPECO's recommended treatment strategy is to treat all rooms surrounding the infested room, including above and below.
Who we can "Simply Heat":
"Simply Heat" is the perfect pest control method for the hospitality industry, the food industry, in hospitals, rest homes, kindergartens and schools.
Perfect for larger areas such as warehouses, factories, mills, airports and containers.
The system has been successfully employed throughout the world by businesses including Barilla, Friskies, Rosenmuller, Unilever, and several tobacco companies.
Excellent for kitchens with hard-to-reach corners and in-built machinery.
Heat-sensitive items (e.g. pets, plants, food, carbonated drinks, medicines, aerosols, fire extinguishers, ammunition, musical instruments, paintings, photos, CDs) must be removed before treatment.
Reduces the need for fumigation of equipment or production areas, when used regularly as a component of your sanitation cycle!
Facts on bed bugs
Latin: Cimex lectularis
These blood sucking parasites attack mammals, birds and humans alike.
Adult bed bugs reach 4 – 7 mm in length and are yellowish to red-brown in colour.
When feeding on blood they can expand up to 9 mm in length and their body gradually blackens. Bed bugs usually hide during the day only to come out at night and attack their victims. They thrive at room temperatures of 18 - 22 degrees Celsius where an adult bed bug will feed between 3 - 20 minutes every 3 - 7 days.
In ideal conditions and with plenty of food bed bugs can live up to 18 months. Females lay up to 400 eggs, an average of 3 eggs per day.
The tourism industry and private households have gone on alert!
Until only a few years ago, bed bugs were considered to be virtually extinct, but have had a huge comeback since.
An increased resistance to insecticides as well as a rise in global travel are both considered to be contributing factors.
Furthermore, people are more and more conscientious when it comes to avoiding the use of pesticides.
Once bed bugs have been brought into the house they are not easy to eliminate again.
The following are tell-tale signs for a bed bug infestation: a number of extremely itchy bites in a row, small blood stains on your bedding and a slightly musty smell in the room.
Bed Bugs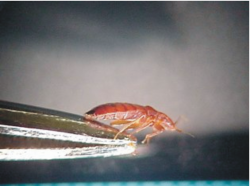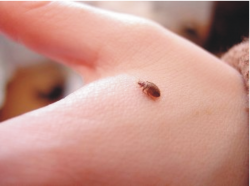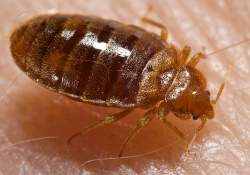 Its strategy is heat!
In scientific terms the application of heat above 45 degrees Celsius 'denatures' protein molecules. This leads to a loss of the function of these molecules and, as animal cells consists of proteins, death of the cell.
Thus if you heat up the environment to 45 – 55 degrees Celsius for a certain time (min 1 hour) any proteins are destroyed and all life dies.