Schools and Kindergartens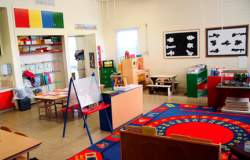 ALPECO's Alternative School and Kindergarten Pest Control Programme offers you the most effective, safe and reliable service in the industry. We will customise a programme to your unique needs based on a detailed inspection of your facility and the need to protect the health of children and staff. You can concentrate on other things knowing that your employees and property are well-protected. Providing Schools and Kindergarten with customised, dependable and effective alternative pest control services.
ALPECO has a reputation as the leader in the alternative pest control industry and is committed to continuing to provide on-going training and education to our dedicated technicians to ensure you receive the most effective and professional service in the industry.
We have a large and experienced Quality Assurance team that offers you a unique resource and customised, audited programmes that deliver excellent value.
Public places like Community Housing, Kindergartens, Schools and Rest Homes are particularly vulnerable to pest infestation. Left untreated, pests can cause severe problems for young and elderly residents, staff, students, visitors, managers and private homes.
ALPECO's experienced staff will survey the site and identify the problem before recommending an environmentally sensitive method to deal with the problem quickly and effectively. Our staff can provide treatments to single dwellings or block treatments and intensive removal programmes for persistent pest problems. They can also carry out and advise on preventative methods. ALPECO will also provide a strategy to prevent a re-occurrence of the problem in future weeks or months.
Feel free to contact us about your pest control concerns.