Local and Regional Authorities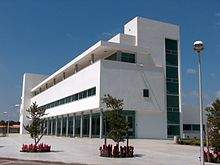 ALPECO provides effective, value for money and 100% environmentally friendly pest control services to Local and Regional Authorities throughout New Zealand. Local Councils manage a large number of public and domestic buildings and have a duty of care to buy services that represent the best value for their communities.
In advising Councils on pest issues for local residents, businesses or public buildings, ALPECO works closely with the Environmental Health Teams, Estate Managers and Building Services to provide solutions for rodent, insect or bird infestations. This includes bedbugs, fleas, mice, termites and cockroaches in accommodation areas and bird removal and prevention in public areas.
Problems may include:
Risk to public health and safety
Damage to the fabric of buildings
Electrical faults and flooding
Increased costs and loss of revenue
Distress to council employees and general public
We provide a safe, reliable and effective pest control service that gives Local and Regional Authorities the peace of mind that the matter is in hand, releasing them to focus on other core activities.
Contact ALPECO for expert guidance and advice.